Manufacturers Reps for the commercial and industrial HVAC industry. We provide superior products, personal service, support and training.
Learn More
Total Customer Satisfaction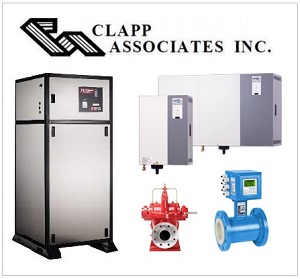 Our Committment
Clapp Associates goal is total customer satisfaction in all areas of our business. We will go that extra mile to service our customers needs. We will guide you through the design, sales and commissioning cycles. You will always get a real person answering the phone to help you or guide you.
At Clapp, we are committed to supporting the Engineering Community, Contractors and Wholesalers. We are capable of assisting in the design and selection of the products we represent to suit any of your applications.
---
Serving the Philadelphia Region since 1986.
---

Flow Problems High velocity erosion Wasted energy Noise Issues Equipment malfunction Insufficient heat transfer Reality & Total Flow Control Match the flow to the load in every heat transfer device without excess flow Much more than just balancing Common Problems... read more
Don't Be Shy
Drop us a line anytime, and one of our customer service reps will respond to you as soon as possible Contact Form