http://www.airmonitor.com/
Air Monitor has been delivering airflow measurement solutions since 1967. They are the premier solutions provider for the Commercial HVAC, Industrial Process, and Power Generation markets. They are the only dedicated airflow solutions provider with expertise in Differential Pressure and Thermal Dispersion measurement. They offer both because they know from experience that it is important to apply the right technology to the right application. Airflow measurement is not a one size fits all business. They offer standard solutions for common applications and custom solutions that will fit your unique needs.
"Commercial Market Applications" references those applications in air distribution systems that are designed and operated to provide occupant comfort and safety as well as overall building health.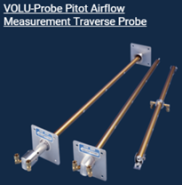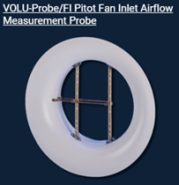 Airflow Measuring Spec Library