http://www.franklinengineered.com/
Franklin Electric Engineered Products
Engineered Lift Stations
An Engineered Lift Station can often become a complex and difficult project to design while exceeding your customers' expectations. Whether your project is a hospital, school, or strip mall Franklin is trained to simplify things and provide you with exactly the right packaged solution to fit your difficult application. From written specifications to package drawings to system curves we've got you covered.
Pressure Sewer Systems
The Franklin Electric Low-Pressure Sewer (LPS) pumps residential wastewater through small-diameter piping to a collection, or treatment area. A proven alternative to gravity sewer systems and septic tanks, low-pressure systems have been successfully used in the hundreds of thousands all over the U.S. since the mid-1960s. Unlike traditional treatment systems, these systems may be installed almost anywhere a home can be built, regardless of topography or soil. Low-pressure systems eliminate the need for expensive lift-stations and the deep trenching of gravity systems; nor do they utilize costly on-site drainage fields. Consequently, LPS is more affordable for low-density housing and homes sited on difficult terrain.
Wastewater Transfer
It's a dirty job, but Franklin Electric wastewater products are designed and built for the demanding task of wastewater transfer. Whether it be a municipal, commercial or industrial application, Franklin products are designed with efficiency, durability, and reliability as the key advantages over our competition.
Storm Water Handling
At Franklin Electric, we specialize in designing systems that transport and manage commercial and industrial storm run-off through unique collection systems.
Wastewater Pumps
Franklin Electric's Non-Clog pumps are designed to handle
the absolute most demanding commercial or industrial applications
and are backed by Franklin's long-standing reputation for quality.
FPS IGP Series grinder pumps are ideal for residential and light commercial sewage waste transfer where high head conditions exist.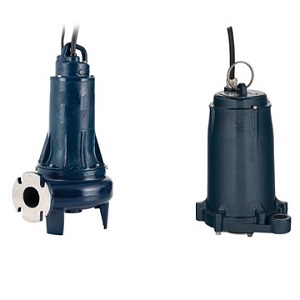 Booster Pumps
VR Series Stainless Steel Vertical Multi-Stage Pumps deliver efficiency and superior performance for a wide variety of demanding applications. The VR Series is backed by Franklin's unparalleled technical service and support, leaving you with proven reliability and peace of mind.